Save the World Club was established in 1985 by Des Kay, a man passionate about creatively spreading important environmental messages to children and their families.
Today, Save the World Club has many thousands of committed supporters who actively champion the upcycling, recycling and redistribution of items and foodstuffs in the community. They have saved and redistributed 900 tons of surplus food and goods to those in needs to over 40,000 people, in just two years.
In addition to rescuing and redistributing food and other necessities to those in need, Save the World Club hosts workshops and most recently has partnered with Fullcycle to install a first-class bicycle reuse facility, upcycling old and abandoned bikes for distribution also.
You may not realise this but many of the beautiful mosaics we see everyday have been created by the Save the World team using recycled tiles. Here are a few examples of how they brighten up our lives and enhance our environment with otherwise discarded items.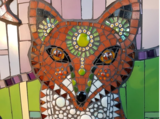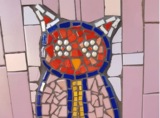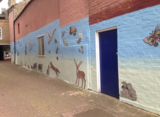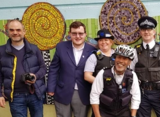 Save the World Club invites you to drop in from 4pm – 8pm Sunday to Friday and 2pm – 6pm Saturday to learn, be inspired and lend your support. Unit 5 Chiltern Works, Chiltern Drive, Surbiton KT5 8LS.
Never has the work of an environmental charity been so needed in our communities. Please support SWC by:
Volunteering your time:


https://opportunities.volunteeringkingston.org.uk/volunteers/provider-profile/SaveTheWorldClub

Making a paypal donation: https://www.paypal.com/fundraiser/charity/3174612

Making a direct donation: https://www.savetheworldclub.org/support-us